Skill Gamenya Tingkat Dewa.!! 7 Gamer Wanita Paling Cantik yang Bikin Mata Melek
Para gamers cewek ini selain piawai dalam bermain games, tampang mereka juga bisa dibilang syantik banget Gess.
Bisa dicek siapa saja gamers dengan segudang prestasi di dunia games yang juga pemilik wajah-wajah syantik.
1. MORGAN WEBB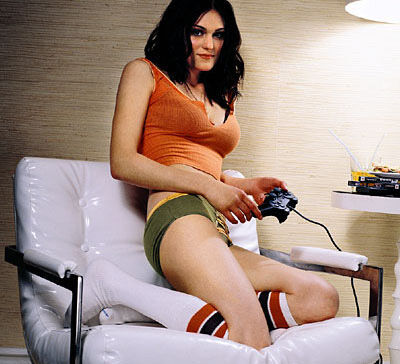 Untuk mengawali daftar kita kali ini, Morgan Webb tampaknya cocok ya. Profesinya yang saat ini menjadi pengisi artikel dalam kolom game di majalah FHM ini dulunya merupakan model seksi yang kemudian beralih akibat kecintaannya di dunia game. Selain menjadi pengisi kolom game di majalah, ia juga selalu mengisi event-event besar mulai dari launching game hingga host di berbagai konferensi game.
2. JESSICA NIGRI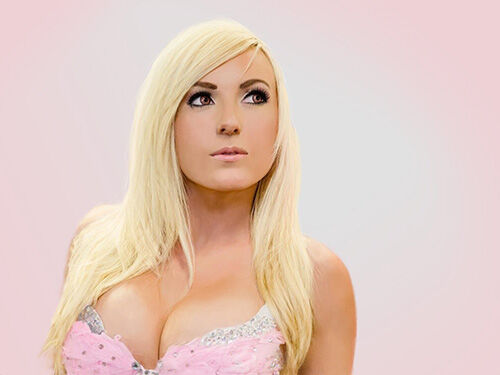 Kalau parasnya sudah begini, pasti dia merupakan cosplayer. Iya, Jessica Nigri memang seorang cosplayer yang sudah malang melintang di dunia "perkostuman" sejak tahun 2009 dengan seabrek prestasi. Selain itu sebelum Ia berkecimpung di dunia tersebut, Jessica bahkan telah mengawali kecintaannya terhadap permainan digital atau video game.
3. KAITLIN "STRWBRYSHRTKATE" OUILLETTE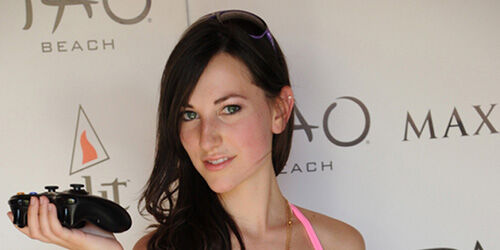 Ini nih salah satu gamer perempuan yang populer pula. Kaitlin Ouillette terkenal melalui prestasinya di eventMaxim's Gamer Girl Contest pada tahun 2012 lalu. Melalui event tersebut kita dapat mengetahui bahwa Kaitlin menggemari jenis game RPG dan saat ini Ia sedang menggemari MMORPG yang sedang mendunia.
4. TAMMY TANG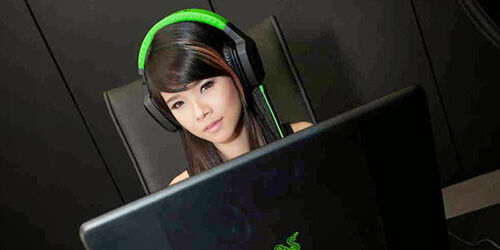 Ia merupakan leader dari tim PMS Asterisk dan tentu saja mahir dalam bermain DotA. Tammy Tang bersama tim yang seluruhnya berisi perempuan tersebut berasal dari Singapura dan telah meraih berbagai juara di bermacam-macam kompetisi. Selain menjadi gamer professional, Ia masih menimba ilmu di National University of Singapore dan menjadi tim eksekutif dari E-Sport.
5. LINDA LIAO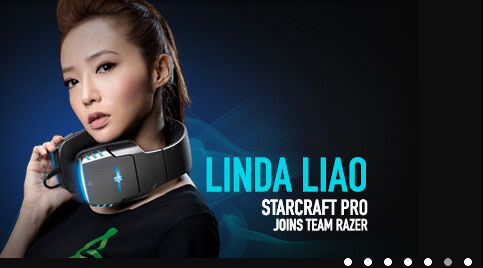 Prestasinya dalam turnamen StarCraft pada event ESL Female Gaming Competition sudah tidak perlu dipungkiri lagi. Selain lihai dalam bermain game, Ia juga rupanya berprofesi pula sebagai penyanyi dan aktris. Linda "Pikachu" Liao kini tergabung dalam Team Razer yang memang terkenal dalam kompetisi StarCraft 2-nya.
6. KIMBERLY WEIGEND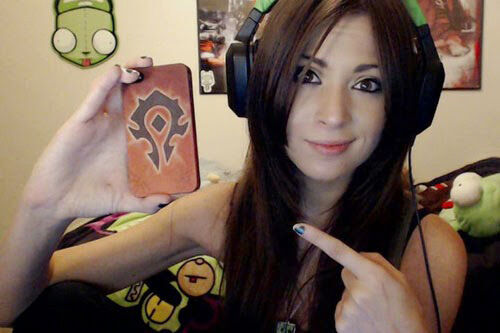 Kimberly "Sabre" Weigend, salah satu dari sekian banyak anggota dari tim perempuan yang dibangun oleh Ubisoft yaitu Frag Dolls. Meskipun kini Frag Dolls sudah bubar, namun pesona dari si Sabre ini masih menarik ya. Ia terkenal karena kelihaiannya dalam bermain game dan acap kali tampil dalam Xbox Live dan memainkan game-game populer.
7. RACHEL QUIRICO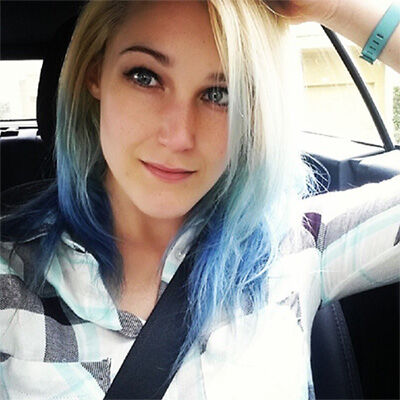 Satu lagi mantan anggota dari Frag Dolls yaitu Rachel Quirico. Tim yang dibentuk oleh Ubisoft ini memang berisikan perempuan-perempuan aduhai ya. Bagi kamu yang pernah menonton acara The League of Legends Season 2 World Championship Live from the Galen Center, pasti pernah liat dong cewek cantik yang satu ini.